One-E-Way™ E-Helmet Clip Wearable Wireless Audio Receiver with Earbuds For Music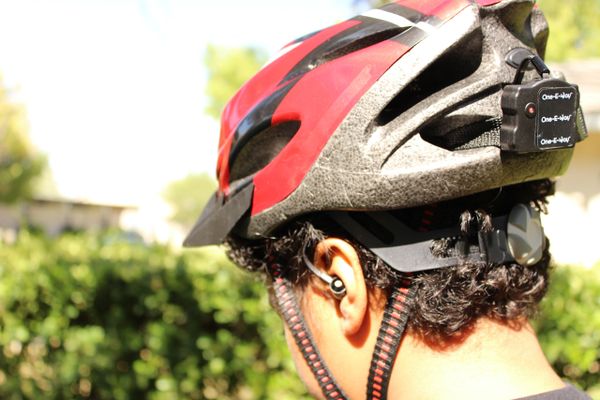 One-E-Way™ E-Helmet Clip Wearable Wireless Audio Receiver with Earbuds For Music
ALL HELMETS INCLUDE A WIRELESS AUDIO RECEIVER WITH EARBUDS

& MICROPHONE

TO CONNECT TO YOUR MOBILE DEVICE
High Quality Sound.
Fits Most Bike Helmets


Battery-Up to 13 hours of Listening Time.

Streams Audio with most mobile devices such as iPhones, Android phones, and Windows phones.
Removable Wireless Audio Component.

Wireless For Ease of Mobile Device Connectivity.




New Features Include A Microphone For Talking Up to 14 hours.

Gives you the freedom to be active while listening to your favorite songs.
Plays Up to a distance of 10 meters (33 feet) from your Mobile Device.